Dad's going to give us McDonald's for lunch and since I'm not going with him, he's going to bring some nuggets. Luckily I didn't ask for much when he asked me what I would like to order. Can't be bothered to eat too much junk food or I'll be sick all over again.
FYI, my reaction to Dad going "Hey,
anypony
anyone want McDonald's? I've got coupons! 8D"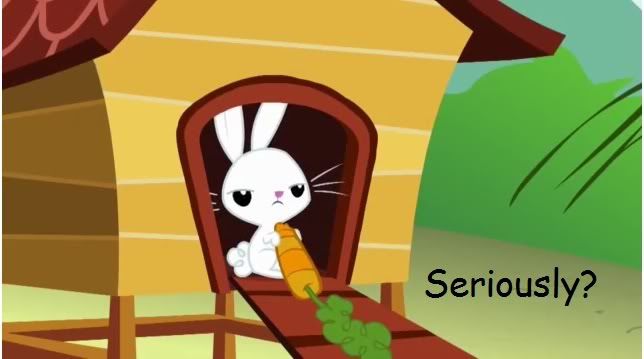 I mean, is it really wise to eat McDonald's food if you're still sick? :S
And Dr. Ankh (who, according to Minako eat lots of ice candy in addition to resting and drinking lots of water :P) does not approve either. xD
Now working on OOO 40 pic-spam. Should be up within the next 48 hours
or your money back xD
. This week's Pooony Weekly is a tad late thanks to my illness, but I don't plan on letting this cold slow me down.
( Ankh would not approve of this either... )